Data-driven integrated planning tools for sustainable investment in Kisumu, Kenya
Kisumu county, Kenya
Working with Trust 2 Impact to develop and finance a programme of interventions across the water-energy-food nexus which will be scalable to other counties especially those with similar challenges and opportunities on the shores of Lake Victoria.
Previously we conducted a feasibility study, supported by Innovate UK, investigates how a fully integrated digital operating system could be connected to sustainable investment to create a stronger business opportunity in Kisumu County, Kenya.
The study examines potential Covid-19 recovery routes that would also address issues facing the region, such as severe lake pollution in Lake Victoria, health problems arising from poor sanitation, declining agriculture and fishery production and the need to mitigate and adapt to climate change.
The population of Kisumu County is expected to double in the next 20 years and this study will help to promote sustainable development in the region.
In the next phase of the project we will help to set up the dedicated Kisumu Digital Hub collaboration environment, co-created with the active stakeholders by:
Establishing a digital platform with a branded online dashboard, onboard and train the initial cohort of users, co-develop objectives for collaboration and data collection and the management approach.
Creating a web presence and branding.
Co-creating a systems map of the region, stakeholders and planned interventions, create forms for data entry around key nexus processes, a framework for Agroforestry data to suit investment cases and relevant case study examples.
---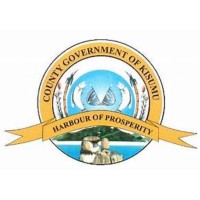 ---
Contact us about this project
Any questions about this project? Get in touch with us at team@resiliencebrokers.org
---